Anywhere, Anytime.
Reach your target audience regardless what device they are on by incorporating a mobile advertising strategy. Target users by behavior, geography, content or even by a specific mobile device. No one can deny the world is transitioning towards a heavier usage of mobile devices. Luckily, advertising on mobile devices is very similar to traditional display advertising.
Mobile Creative Sizes
Use mobile-specific creative sizes to gain access to applications and device-optimized websites.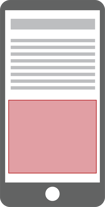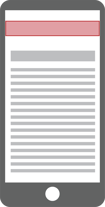 Mobile Leaderboard
320×50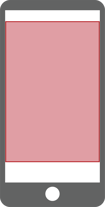 Mobile Interstitial
320×480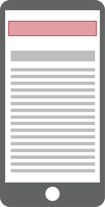 Small Mobile Banner
300×50
Targeting and Reporting
Target and report on website and application impressions by:
– Device Make and Model: Apple iPhone, Samsung Galaxy, HTC Nexus etc.
– Carrier: Verizon, Sprint, AT&T, U.S. Cellular, T-Mobile, Cricket, Boost Mobile, etc.
– Mobile Operating System: Android, Apple iOS, Blackberry, Chrome, etc.
– Mobile Browser: Safari, Android, Chrome, Firefox, Internet Explorer, etc.
Receive Your Complimentary Coastside Media Online Business Review
The Coastside Media business review is an automated needs assessment report that scans the web and analyzes your business's digital marketing. The report shows how your business stacks up online in key marketing categories. The insights provide your business with great intel highlighting gaps in your marketing so you can find optimal solutions to address your key business needs.