Access Real-Time Analytics
Take a look at real-time data on your campaigns at any time. Customize your reporting dashboard to your liking. Separate your data using the following metrics and dimensions:
Impressions
Clicks
CTR
Spend
Line Items
Campaigns
Date Range
Conversions
Publisher
Seller
View Rate
Supply Type
Creative Size
Creative Name
Conversion Rate
CPM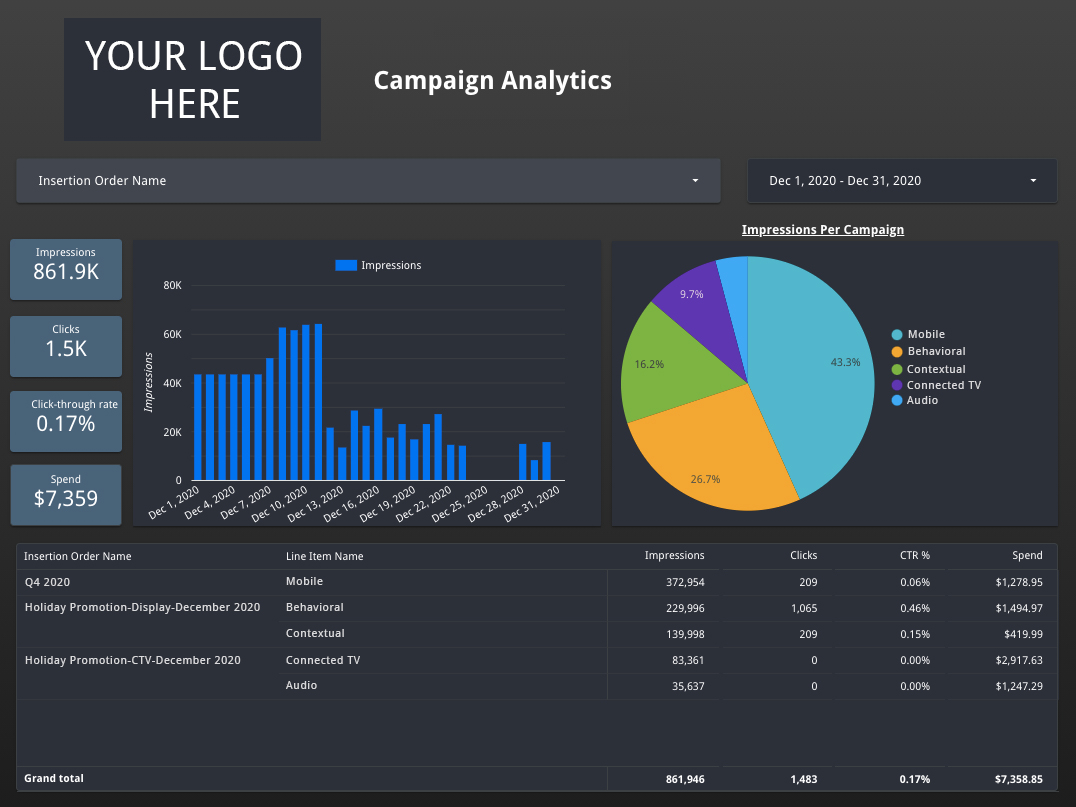 Connected TV and Video Reporting
Use our connected TV and video dashboard to view specific metrics and dimensions exclusive to video creatives including video viewability, streaming publisher, 100% completed views, device type, device make and device model. Other metrics are available upon request.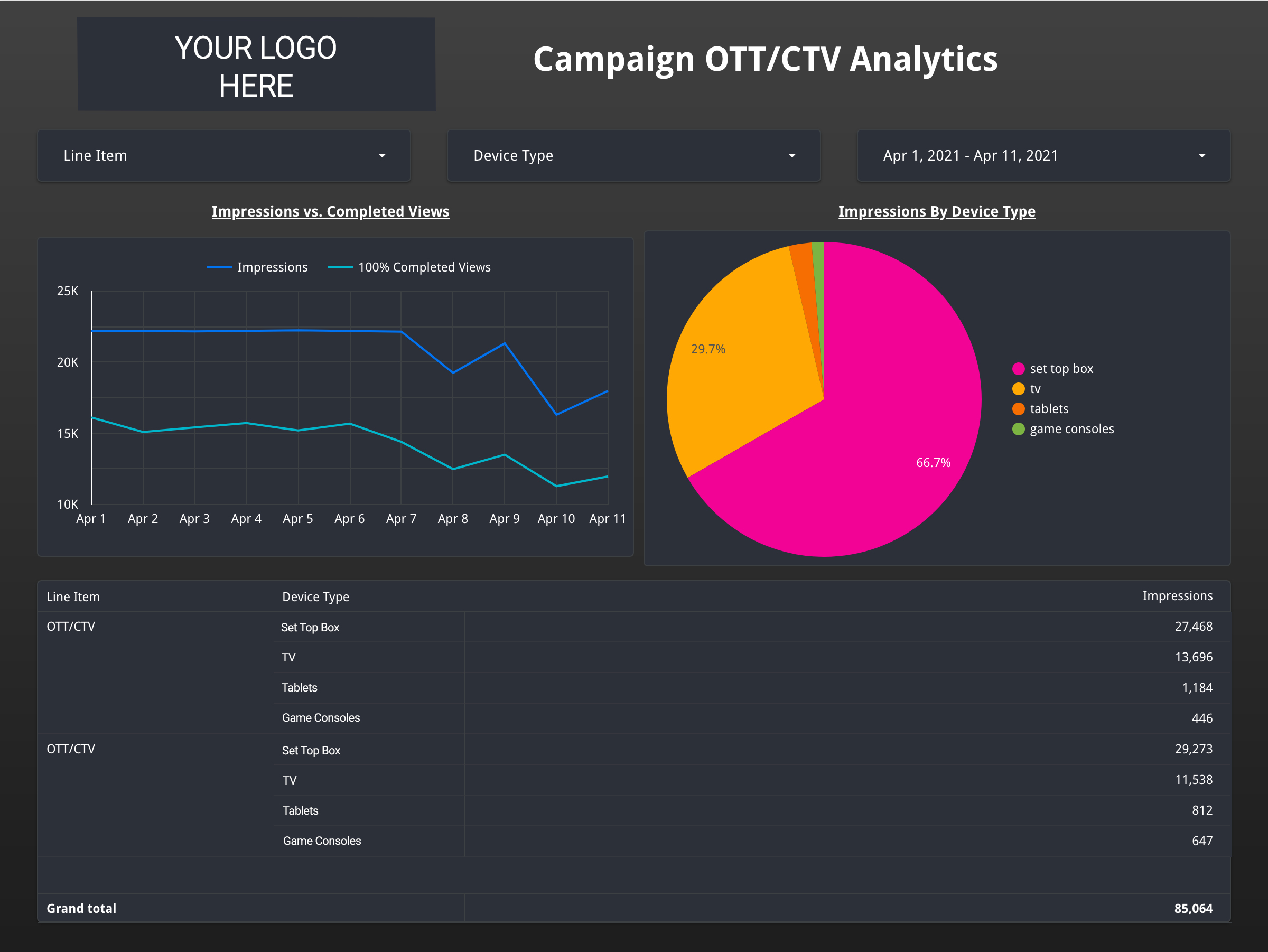 Receive A Free Coastside Media Snapshot Report Of Your Business
The Coastside Media snapshot report is an automated needs assessment report that scans the web and analyzes your business's digital marketing. The report shows how your business stacks up online in key marketing categories. The insights provide your business with great intel highlighting gaps in your marketing so you can find optimal solutions to address your key business needs.
Toll Free: (888) 306-1246
Mobile: (650) 420-7647
Fax: (650) 440-4065
80 Cabrillo Hwy. N. #Q642
Half Moon Bay, CA. 94019