Reach Online Video Content
Advertisers are able to build strong brand engagement by connecting with audiences anytime and anywhere by displaying video advertisements across the screens used by people in their everyday lives. Use our programmatic video solutions in conjunction with display to amplify your campaigns.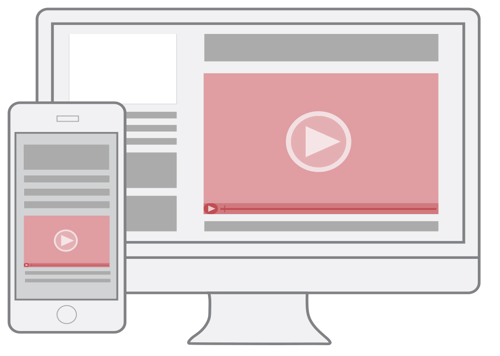 Instream: Videos play before, during or after hosted video content on a domain. Most of our available inventory plays before (preroll).
Outstream: Videos blend in with content, allowing users to effortlessly engage with the creative. These stand-alone videos allow clients to access highly viewable inventory that does not have video content, effectively reaching a wider audience.
In-Banner Video: Stand out from static creatives by targeting regular display placements with your video. 
Video Resolution: Minimum resolution of 1280×720
Audio Bitrate: Preferably above 1500 kpbs
File Type: MP4, MOV or VAST
File Size: Less than 100mb
Video Length: 15 or 30 seconds
Receive Your Complimentary Coastside Media Online Business Review
The Coastside Media business review is an automated needs assessment report that scans the web and analyzes your business's digital marketing. The report shows how your business stacks up online in key marketing categories. The insights provide your business with great intel highlighting gaps in your marketing so you can find optimal solutions to address your key business needs.